Justin Boots, the pitch
Pitch layouts for new Justin Boots UI
Art Direction
,
UI/UX
,
Web Design
,
These layouts were part of the successful pitch for new client acquisition by Astadia, a global digital agency. The client, Justin Boots sought to step up to a more responsive user interface and cohesive branding strategy over a diverse line of products as they stepped more deeply into online sales.

While meeting those benchmarks these pitch comps also put more emphasis on compelling brand imagery. Photography that would highlight the lifestyle aspects of each product line and resonate with the audience, setting a powerful tone for an iconic brand. In addition to the pitch, I worked with the Astadia team through final implementation and development templates for the new site.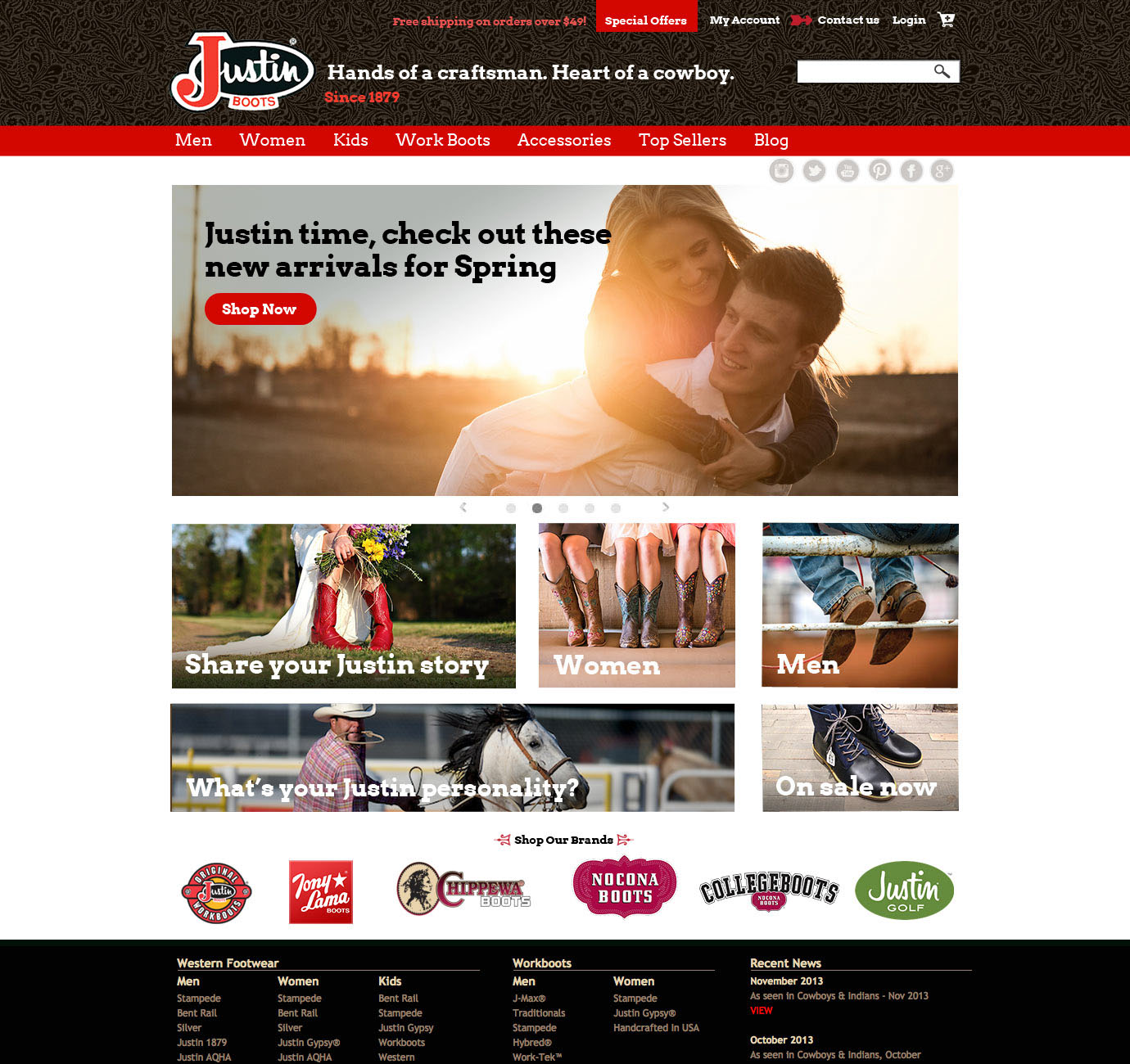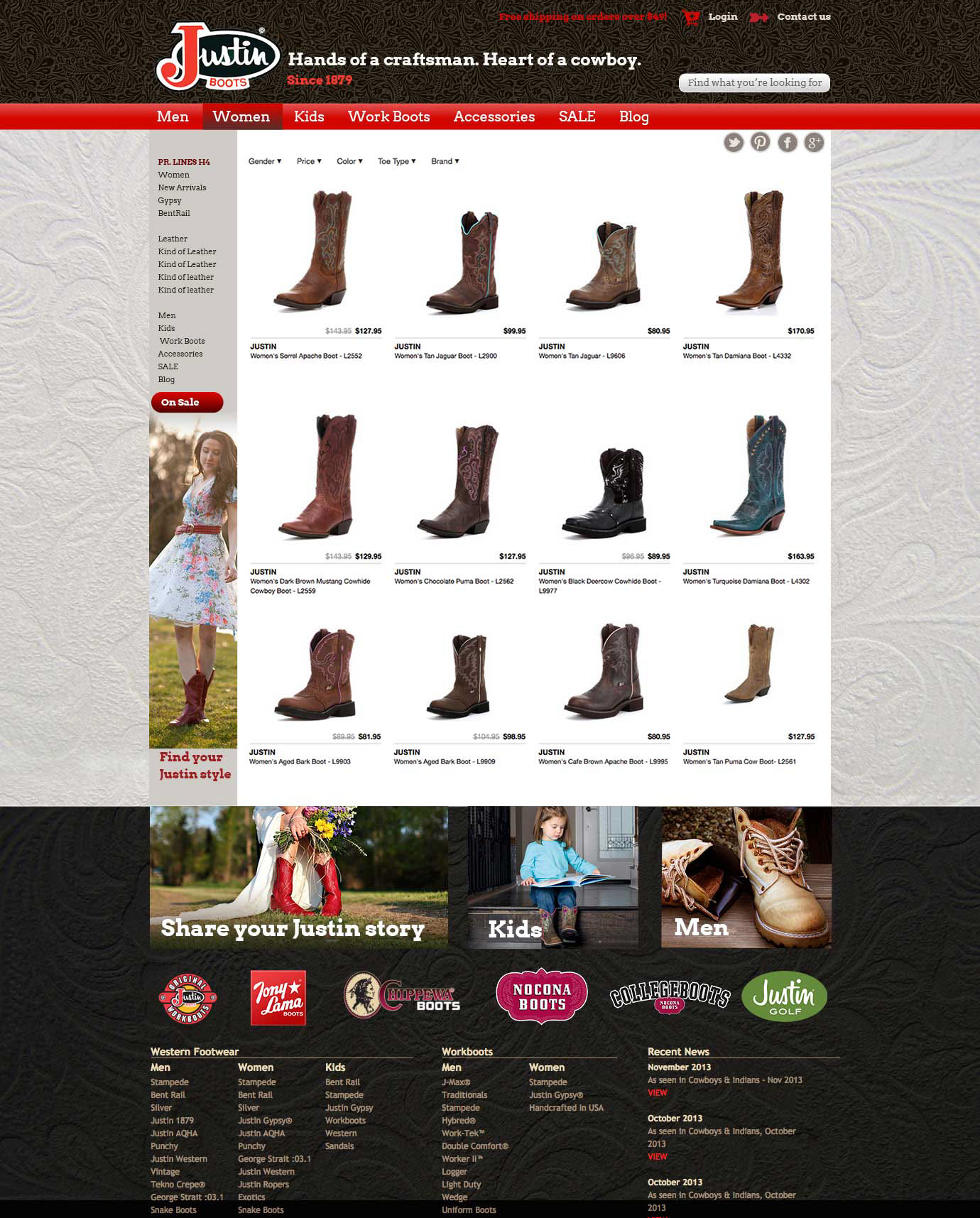 The Layout below was the site at the time of the pitch.